News
2020 Lieutenant Governor's NBYO Awards Presentation
Tuesday, April 20, 2021
The New Brunswick Youth Orchestra created the Lieutenant Governor's NBYO Awards as an annual distinction, recognizing exemplary leadership and contribution to the development of the orchestra, the musical development of youth and/or the orchestral community in New Brunswick.
These Awards are presented annually to deserving musicians, instructors, members, patrons or volunteers from across the province.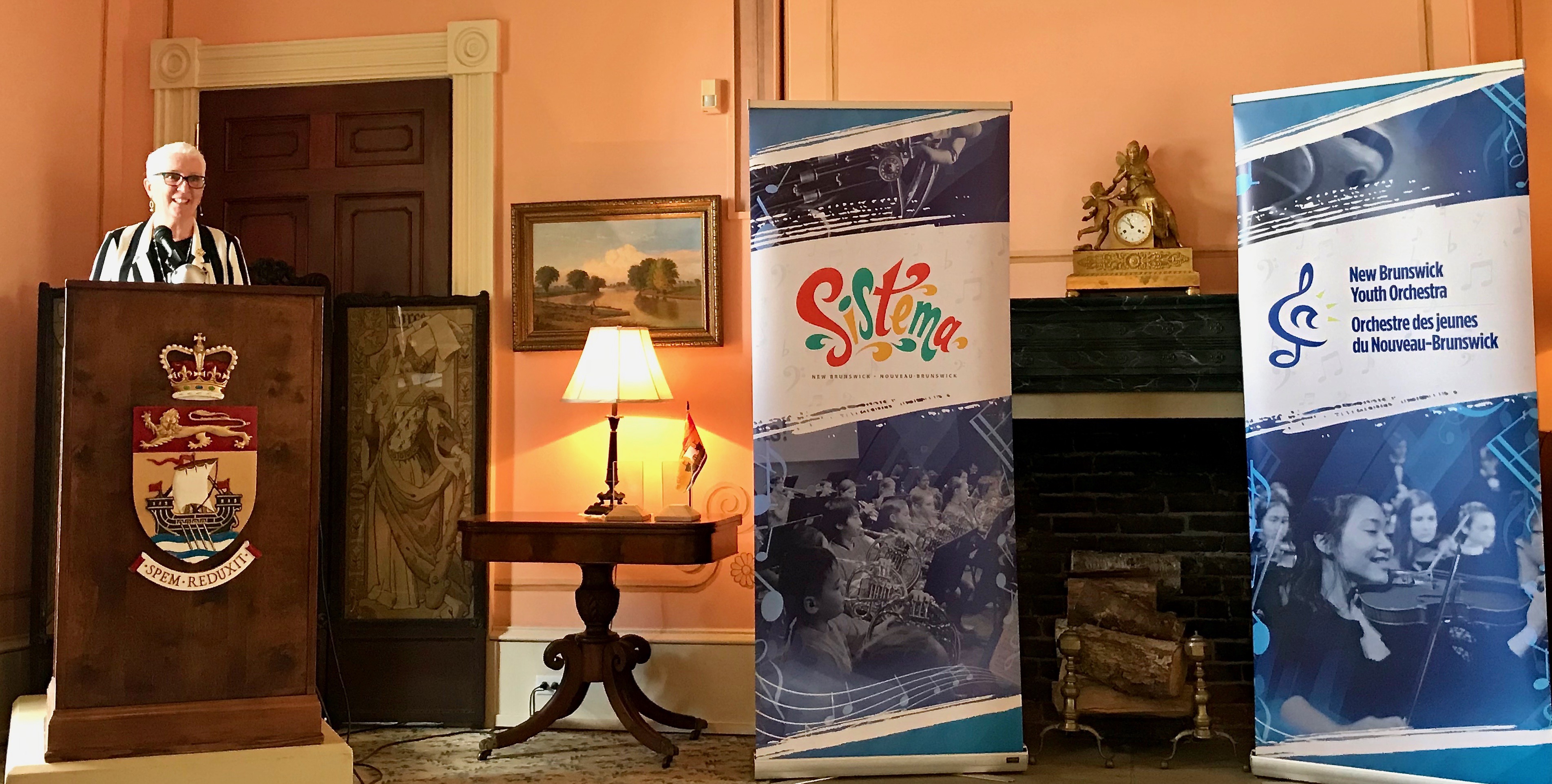 On Tuesday, April 20,2021, Honorary NBYO Patron—Lieutenant Governor Brenda Murphy invited two New Brunswick music makers and mentors to Government House to receive this distinction, Richard Kidd and Barbara Long. The ceremony included tributes to both laureates, along with a performance by the Sistema NB Fredericton Children's Orchestra, conducted by Centre Director—Victor Vivas.
NBYO President & CEO—Ken MacLeod comments "We're delighted that Her Honour welcomed our 2020 Award laureates to Government House. And we're very proud to jointly recognize such remarkable lifelong music-makers and music-lovers—Richard and Barbara."
Pianist Barbara Long has dedicated her life to musical performance and education. A graduate of the Royal Conservatory of Music, she is a popular and well-respected piano teacher. In 2002, she became Executive Director of the New Brunswick Federation of Music Festivals, where she helped to successfully showcase and grow the organization. Under her watch, it was awarded the 2008 TD Canada Trust Award for Arts Organization of the Year. A familiar face at provincial music festivals, she continues to be a sought-after adjudicator for music festivals across the country.
Richard Kidd is a multitalented composer and musician who is a well-known talent on the New Brunswick music scene. Throughout his career, his involvement with music has been wide ranging. From serving as musical director with Theatre Saint John to performing with a jazz ensemble to composing Marco Polo the Musical – in which he collaborated with the New Brunswick Youth Orchestra. Richard is also the organist and musical director at the Cathedral of the Immaculate Conception in Saint John. His works have been recorded by numerous choirs, the Saint John String Quartet and the NBYO. His own CD, Changing Illusions, features his writing for solo voice, clarinet and piano.